Healthcare System for Foreigners and Expats in Turkey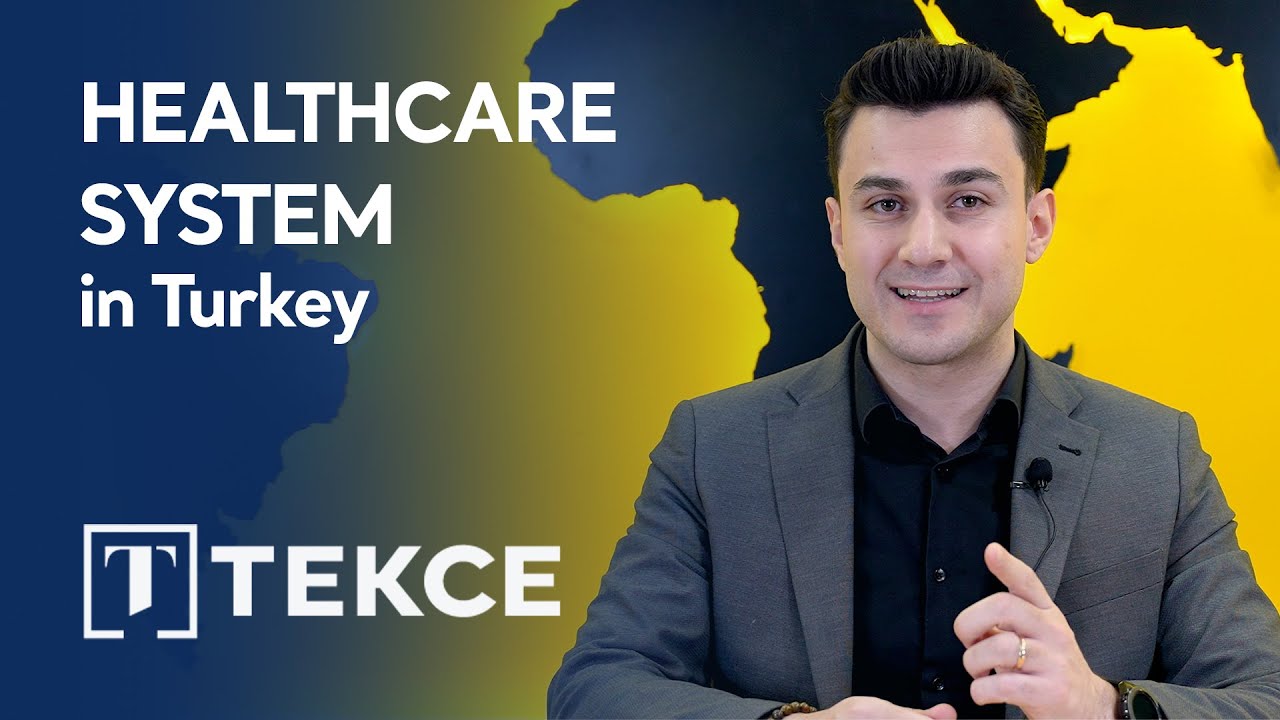 Is Healthcare Good in Turkey?
Turkey's healthcare system offers excellent facilities and services. The Constitution of the Republic of Turkey states that all citizens have access to health services. It also states that "everyone has the right to social security." Both public and private healthcare are readily available and reasonably priced.
Turkey's healthcare system has vastly improved during the last two decades. The Turkish healthcare ranking has risen to the forefront, thanks to recent developments.
The number of beds available has increased because of newly opened health centers. Modernizing clinical training has also increased the number of doctors. This resulted in a rising in the country's level of expertise in a variety of new areas.
What Kind of Healthcare Does Turkey Have?
There are several medical specialties available in Turkey today. These include eye diseases, orthopedics and traumatology, gynecology, general surgery, oral and dental diseases, neurosurgery, dermatology, venereal diseases, and pediatrics.
But, there has been some progress made in some areas in recent years that has made Turkey more popular. These are organ transplants, eye and dental treatment, plastic surgery, and hair transplant.
This diverse range of healthcare services attracts "medical tourists" as well as an increasing number of "global retirees."
Why Choose Turkey for Healthcare Services?
Turkey leads the medical field around the world. The main reason is its high service quality, geographical and strategic location, and moderate temperature. It also offers accessibility for 1.5 billion people from three continents within a four-hour flying distance.
Another main factor is the doctors' qualified expertise and knowledge. The country has a broad understanding and a strong educational system. Hence, medical institutions attract the top academic students.
Also, the huge number of cases examined by medical doctors in their fields of expertise is high due to population density. This increases the possibility of "on-the-job training". It provides valuable experience to doctors. These two cases are intended to ensure that the medical staff in this country is of excellent quality.
What makes Turkey stand out as a popular tourist destination can be summed up as follows:
• World-class healthcare services
• Strong health-technology infrastructure and high bed capacity
• Number of accredited health institutions and organizations
• Number of specialist physicians in various fields
• Advanced technological treatment methods
• Competitive price level
• Personalized treatment methods
• Foreign language-speaking service personnel
• Short wait times
All these aspects attract visitors who come to the country for medical reasons. As well as those who want to live a healthy life after retirement and take advantage of high-quality health care.
Is Healthcare Affordable in Turkey?
After healthcare, one of the most important factors that contribute to people choosing Turkey is the cost level. This does not necessarily imply that health services in Turkey are inexpensive. But, Turkey is more affordable than in other European countries, thanks to low living costs.
Let's look at the prices of healthcare in Turkey compared to other countries:
Healthcare service
Turkey
Other Countries
Hip replacement medical procedure
12,000-14,000 USD
40,000 USD (USA)
IVF (in-vitro fertilization) treatment
2.500 - 3.000 USD
15,000 -20,000 USD (USA)
Laser treatments
600-750 Euros
4.000 - 8.000 Euro (Europe)
By-pass surgery
12,000 USD
94.000 -210.000 USD (USA)
Angioplasty
3,500 USD
44.000 - 98.000 USD (USA)
Dental implants
500 - 800 USD
1.000 - 3000 USD (UK/US)
Rhinoplasty
3,100 USD
6,500 USD (US)
18,000 USD (Switzerland)
Liposuction
1.250 - 3.000 USD
5.500 USD (US)
6.000 - 11.000 USD (Germany)
Hair transplant
1.700 - 2.000 USD
Up to 25,000 USD (US/UK)
Turkey particularly stands out in the field of hair transplantation surgery. Both in knowledge and experience, as well as cost.
How do foreigners benefit from Turkey's healthcare system?
As a social state, Turkey provides health and education services to all its citizens. The state covers a wide range of clinical expenses through the standardized social security system. It is known as General Health Insurance (GSS).
Foreigners must have a residence permit if they intend to use Turkish health services. They must live in Turkey for more than a year without having health insurance in another country. Foreign nationals can apply for General Health Insurance after this time has passed.
However, through the citizenship by investment program, purchasing a property in Turkey for $250,000 entitles you to all the public services. Foreigners who obtain citizenship by this program can benefit from Turkey's long-term healthcare system. This also applies to the spouse, children under the age of eighteen, and dependent parents.
Almost every neighborhood has a Family Health Center with easy access. Certain private hospitals, public hospitals, and clinics are all covered by general health insurance.
You no longer have to wait at hospitals in long lines to make appointments. People with General Health Insurance can phone or use their smart device applications to book an appointment. This new system helps with flexibility according to the day and time of the patients.
The costs of treatment and prescriptions, as well as the assessment, are covered by general health insurance. Patients can obtain drugs under the social security system by paying a small fee.
The following are some of the services that are available for free with general health insurance:
• Childbirth
• Emergencies
• Fertility treatment
• Examination fees and medicine expenses
• Surgeries and organ transplants
• Medically necessary cosmetic surgery
• Rehabilitation after surgery and physical therapy
• Pathology and radiological examinations
• Long-term treatments such as chemotherapy, radiotherapy, dialysis, etc.
• Home care services for chronic patients, disabled people, and elderly people
Can I use my Turquoise Card to get public health services?
The Turquoise Card is a document that allows foreigners to live and work in Turkey without restrictions. The right of residency extends to all Turquoise Cardholders. It's like the Green Card, which has been in use in the United States for many years. It is known worldwide alongside the European Union's Blue Card.
Turquoise Card aims to recruit talented people, scientists, artists, and athletes to Turkey. It also eases the lengthy bureaucratic processes that international investors may experience in obtaining work and residency visas.
While the Republic of Turkey permits dual citizenship, many other countries do not. People having a Turquoise Card can work and live in Turkey without losing their citizenship in their home country.
You can work as if you were a Turkish citizen and benefit from essential services under the General Health Insurance.
What Does Private Health Insurance in Turkey Cost?
Turkey's private health insurance is far less expensive than in many European countries. Private health insurance costs in Turkey range from 300 to 1,500 euros, depending on the person's age and general health.
When compared to Europe and North America, Turkey's private clinics are preferred because of their low costs and high-quality service. There are many benefits of private health insurance. You get peace of mind with the highest care possible. It is extremely affordable. All private physicians are more likely to speak English.
There is a competitive approach in the healthcare sector. Private hospitals and clinics compete for the best doctors. Medical hospitals are offered in the comfort of a 5-star hotel and speedier appointment times. Private hospitals are also preferred because of shorter waiting times and comfort.
Why Turkey for International Retirement?
Healthcare is expensive in many countries throughout the world. People struggle to meet the essential expenses to protect and improve their health. But, Turkey provides private insurance and health care at a lower cost with shorter wait times.
Older people with medical concerns prefer Turkey to continue their lives after retirement. This is because of the high costs of healthcare in other western countries like in Europe and the United States.
The concept of "Worldwide Pension" arises during this period. "International retirement" migration has been increasingly popular over the last ten years all over the world because of this issue.
Best Cities for Healthcare Services in Turkey
Istanbul and Antalya are popular destinations for medical tourists who want to spend their retirement years in Turkey. They benefit from the health services that are constantly improving. Ankara, İzmir, Bursa, Muğla, and Aydın are also among Turkey's top 10 health tourism destinations.
Medical institutions and organizations must be accredited by the Joint Commission International to participate in health tourism (JCI). Turkey has 48 JCI accredited medical units, putting it in second place in the world. Istanbul is home to most of these certified institutions. Istanbul is the city with the most accredited healthcare institutes and the widest range of services.