Buying a Property in Turkey Step by Step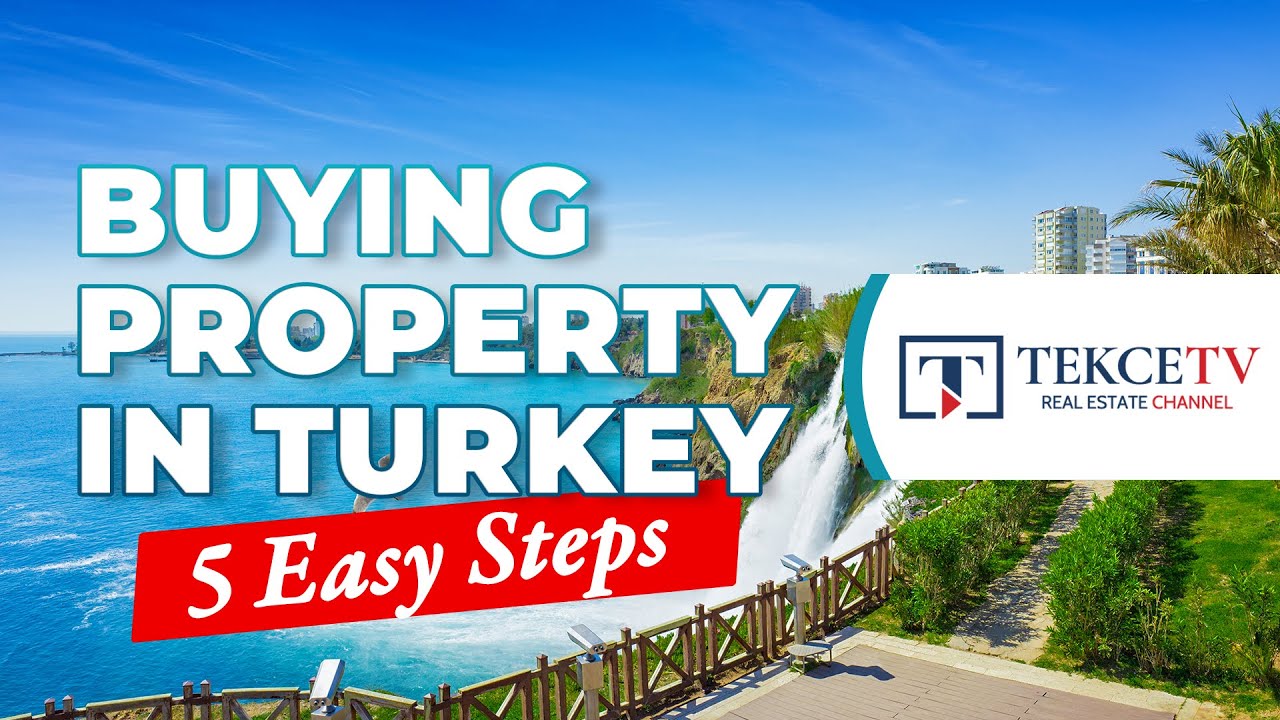 Turkey is a unique gem in terms of investment. Many foreigners purchase property in Turkey. The numerous profitable options create the perfect environment for property buyers and investors.
Buying real estate abroad may seem like an uphill task. If you are familiar with the steps, it is actually an easy-to-follow process. Bursa Homes ® guides you through the following steps for a smooth property purchasing journey.
5 Steps of Real Estate Purchasing in Turkey
• Prepare a Wish List
Knowing your purpose, needs, and expectations plays an important role while buying a house. The first step of the purchasing process is preparing a wish list. This list will be your guide to finding your dream home. A wish list should include;
• Your purpose of the property for sale purchase,
• Budget,
• The property type suitable for your purpose,
• The preferred location of the property,
• Necessary interior and exterior features,
• Extended features for a comfortable lifestyle.
The most significant action is defining your purpose. The purpose of purchase directly affects other details such as the property type and property features.
• Plan a Viewing Tour
Take a look at our property listings. As a leading property purchasing company, we offer numerous real estate options for every need and budget. The real estate listings on our website have all the main information about a property. Contact us to arrange a viewing tour.
Your real estate agent will be speaking your language. We will take you from your hotel to visit our office before the viewing tour. Our experts will make a quick presentation about the few most suitable options.
You will attend viewing tours of selected properties after the presentation. Our agents will inform you about the significant property details. The real estate experts of Bursa Homes ® are happy to answer all of your questions during the viewing tour.
You can also join an online viewing tour by TeleProperty ®. TeleProperty is an online viewing tour system. You can attend an online tour from your sofa in your hometown! For more information, take a look at our TeleProperty ® page.
• Negotiate and Sign the Sales Agreement
Once you choose the most convenient property, the next step will be a negotiation. We will discuss the final price, payment plans, and conditions. Our property purchase solicitors will prepare a sales agreement. This agreement will include;
• The main details about the selected real estate. Our lawyers will make sure that all the information on the agreement matches the selected property.
• Contact and identity information of the seller and the buyer.
• Payment terms.
• Sales terms and conditions.
The contract will be prepared in the preferred language. Following the sales contract signature, you need to pay a deposit amount within 1 to 4 weeks. The deposit amount can vary according to the payment plan. The downpayment amount is mostly covers between 30% to 50% of the sales amount.
• Legal Transactions
The next step of property purchasing is the legal procedures. Our real estate specialists will guide you through the whole legal transaction.
For the property purchase tax, you will need a tax ID number. The tax ID number will be the legal identity of your economical status.
You should open a bank account in Turkey to complete financial transactions. You can use it for transferring the sales amount from abroad to Turkey. You can also complete all kinds of payments such as utility bills or additional fees.
Our professional real estate agents will assist you while getting a valuation report. The appraisal report determines the actual market value of the property. We work with state-approved trusted partners.
You don't have to be there in person during this process. You can submit a power of attorney and our agents will complete all legal steps on your behalf.
• Sign the Title Deed and Move-In
The last step of this exciting journey is finalizing the title deed transaction. At this stage, the final payment will be made. All taxes and state fees should be paid.
If you are not able to be there in person, you can send a power of attorney to your agent. We will follow the whole title deed process on your behalf.
Congratulations, you are now a property owner in Turkey!
Even the purchasing process is finalized, Bursa Homes ® will be happy to assist you with extensive after-sales services.
FAQ – Frequently Asked Questions
Q: How long does it take to buy a property in Turkey?
A: It takes 2 – 3 days for a Turkish citizen. Foreign buyers need to transfer their money from abroad to Turkey. That's why it takes a few days longer for a foreigner.
Q: Why should I work with a real estate company?
A: A professional real estate company should have knowledge of the field and experience in the market. You will be decreasing obstacles and eliminating the possibility of failure.
As a company in the market since 2004, Bursa Homes ® works with Zero Failure Policy and 100% Happy Customer Principles. We provide top-quality services to smoothen the process.
Q: Should I be there in person while buying a property?
A: No. You can send a power of attorney to your real estate agent.
Q: What are the extra fees of property purchasing?
A: Depending on the agreement with the seller, we might acquire a commission fee. For additional fees by the government institutions and transactions, take a look at our Purchase Expenses page.
Q: When can I move in?
A: It depends on the negotiated conditions. Buyer and seller might agree on a certain handover date for resale properties.
Q: How can I apply for electricity and water?
A: As a part of our after-sales services, we help you with utility subscriptions.
Q: I bought a property in Turkey. Can I apply for citizenship?
A: Yes. If the sales amount is above 250.000 USD you can apply for citizenship. For more information about citizenship applications take a look at our Turkish Citizenship page.
Q: Can anyone from any nationality buy a property in Turkey?
A: Everyone can buy a home in Turkey except for legally unrecognized countries.
Q: I can't travel to Turkey. Can I buy a property from abroad?
A: Yes. Our TeleProperty ® service allows you to attend your viewing tour online. You can send us a power of attorney for legal transactions.
Our agents will follow the process on your behalf. You can sign your KYC documents after your arrival in Turkey.