TeleMortgage | Get Online Mortgage in Turkey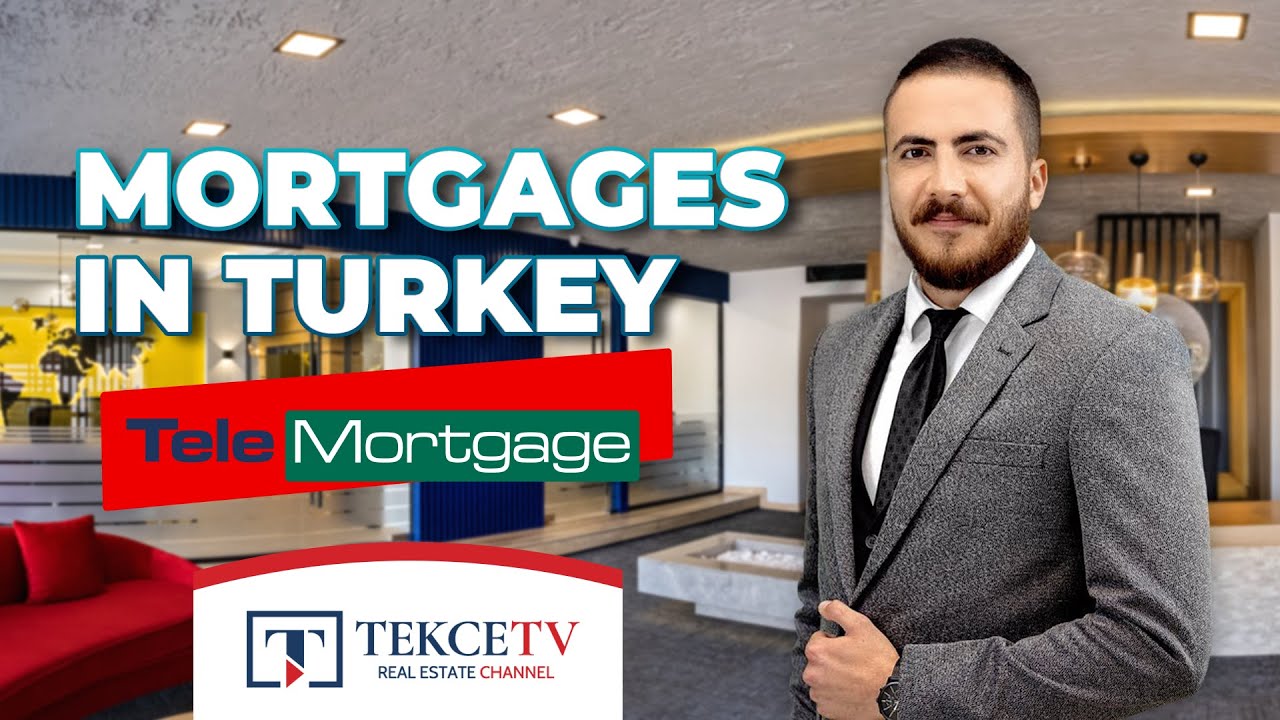 Bursa Homes ® provide a unique service called TeleMortgage. It takes mortgage applications of an installment sale real estate to a new level. It removes the need for buyers to be in Turkey in person for the mortgage application process.
Property buying is regarded as one of the most advantageous investment possibilities. What better way to invest your money than to buy property in Turkey in installments that will increase in value over time? This could be a house or a commercial property on installment.
Financing is one of the most crucial aspects of buying property in Turkey by a mortgage. Through an installment sale of property the buyer makes payments to the seller over time. This is better than paying for the entire purchase upon signing the contract. You can agree on the payments to increase or decrease over time, or even provide for interest-only payments.
Because of Turkey's inflation rate, taking out an investment property mortgage in Turkey is a better investment than saving. The mortgage enables you to build a monthly payment schedule tailored to your needs at a reasonable interest rate.
Fortunately, Turkish banks are making it simple to obtain a mortgage for installment sale property. Your mortgage is based on your preferences; therefore, you can use it in TL, USD, or Euro. Although due to the fluctuating inflation rates, most foreigners prefer USD or Euro.
Many foreigners believe that getting a mortgage for overseas property is difficult. The main obstacles that foreigners may face during the process are the language barrier and legal procedures. As well as a communication gap between the bank and the loanee, which is caused by banks' use of technical terminology.
Then there's the documentation and the responsibility of transporting it between the bank and government authorities. This is especially difficult when you are in a foreign country. That's why to prevent possible pitfalls, we offer a brand-new system known as TeleMortgage!
Foreign property buyers can now use TeleMortgage technology to complete their mortgage application process from the comfort of their homes. All you have to do is submit us a few documents and we'll apply for a mortgage on your behalf. You can send essential documentation without having to pay for expensive plane tickets or hotel accommodations.
How Does it Work?
TeleMortgage is a simple technology that eliminates the need for you to attend the application procedure in person. There are four steps to follow:
Choose your property: You can view the properties you are interested in online via our service TeleProperty ®.
Send necessary documents: After picking your property and agreeing on the terms of sale with the seller, you can send us the necessary documents. These are:

• ID (Approved passport)
•Tax Number (Visit our related page for more information on how to obtain a tax ID number.)
• Address of residency
• Proof of Income (payrolls from the previous months)

Application Process: We submit your application on your behalf with the required documentation. You can find out the results and get your money within 24 hours!
Sign KYC papers: When you arrive in Turkey, you can hand over KYC (Know Your Customer) documents.
Benefits of Using the TeleMortgage System
TeleMortgage system allows you to start the property purchasing process by providing the money of the sales price. It also offers other benefits such as:
• Fast opening of a bank account (Learn more about opening a bank account in Turkey)
• Easy and quick mortgage application without having to travel.
• The mortgage can be paid in TL, USD, or EUR.
• RUSF (Resource Utilization Support Fund) and BITT (Banking and Insurance Transaction Tax) payments may be waived.
• You can borrow 50% - 100% of the property's appraised value through financing.
• Creating a payment plan with monthly payments ranging to 120 months. It can be done in equal installments or inflexible installments according to your needs.
• Getting to review your monthly profit rates.
FAQs on Mortgage in Turkey
Q: Can foreigners get a mortgage loan from Turkish banks?
A: Yes, foreigners can apply for a mortgage loan when buying a home in Turkey. You should be aware as a non-native of a range of taxation and laws that may differ from those in your home country.
Q: Who is eligible for a mortgage in Turkey?
A: In Turkey, anyone of any nationality can get a bank loan. The buyer must be over the age of 18 and have a regular source of income that can be proven.
Q: Where can I get a mortgage loan?
A: Almost all Turkish banks offer mortgages. However, interest rates should be considered before deciding.
Q: Can I transfer property to my living trust with a mortgage?
A: Yes. You must prepare and sign a new title deed to transfer ownership of the property into your living trust.
Q: Is it necessary for me to travel to Turkey for the application process?
A: No. You just sign the KYC papers once you come to Turkey after the application has been made.
Q: Is it beneficial to take out a loan in Turkey?
A: It is dependent on the mortgage interest rates in Turkey and your home country. If the interest rates in your country are better, it would be more profitable for you to receive a mortgage loan. Turkey's interest rates are higher than those of most other countries because of its high inflation rate.
Q: What are the mortgage loan interest rates in Turkey?
A: Foreign currency interest rates range between 5% and 7%. The interest rates on the Turkish Lira range from 11% to 15% per year. In Turkey, banks prefer to provide mortgages in the same currency as your income.
Q: Can I get a mortgage for an under-construction property?
A: No, you cannot but some banks may grant mortgages after 70-90% of the construction has been completed.
Q: Can I get a residence permit if I buy a house with bank credit?
A: Yes. You can use bank credit to fund the purchase of a home.
Q. What percentage of the sales amount can I get as a loan from the bank?
A: Turkish banks offer foreign buyers mortgages ranging from 50 to 100 % of the property's sale price.
Q: What are the installment options?
A: Typically, installment dates range from 60 to 120 months. If you like, you can choose between 24 and 36 month periods.