Reasons to Buy a Property in Turkey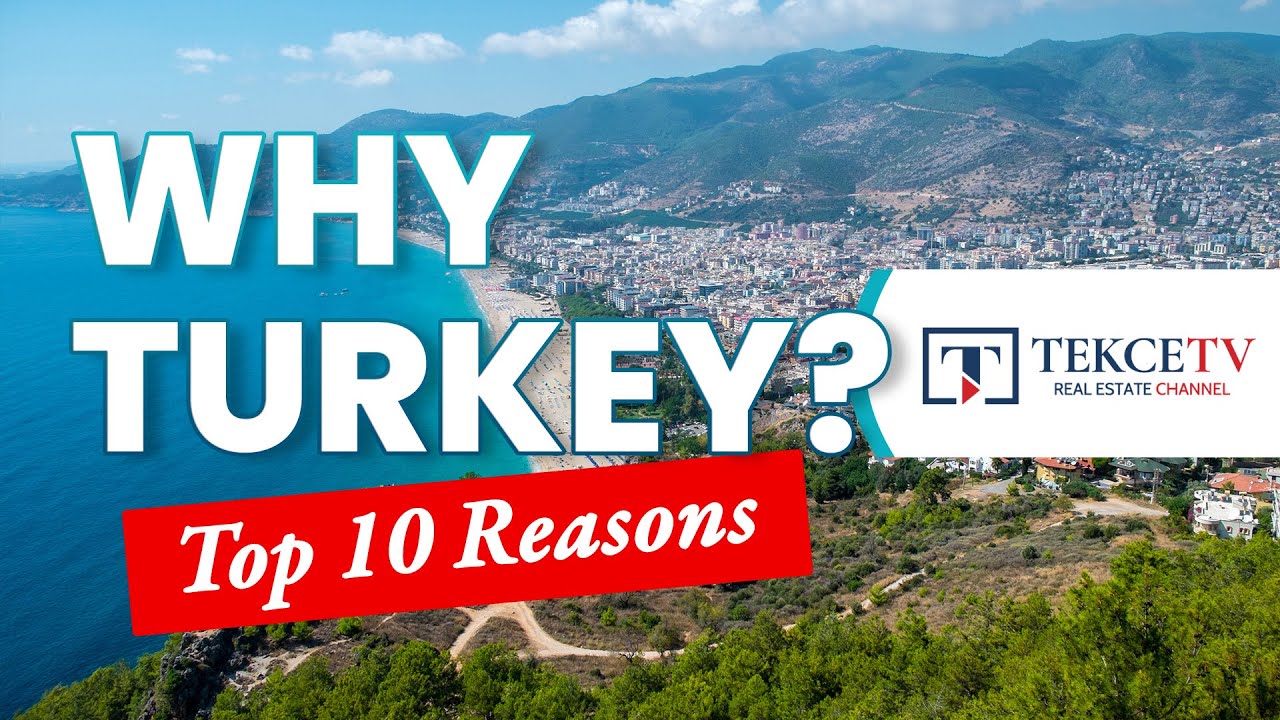 Turkey is a well-known and desirable spot for investors and tourists. It holds a unique location with approximately ten thousand years of history. There are numerous reasons why people are drawn to this lovely country. This is not only for vacations but also to invest in real estate or to live here.
The Turkish real estate business has risen considerably in the recent decade, with foreigners playing a significant role in that growth. If you're looking for good reasons to buy property in Turkey, here are the top 10 reasons:
Why Buy Property in Turkey
Location
Turkey is situated in the middle of the world, between Asia and Europe. Turkey's transportation system allows for simple access from almost anywhere in the world.
Affordability & Easy Payment Plans
If you want to make a profitable investment at a reasonable cost, you should consider buying a home in Turkey. Property prices in Turkey are far lower than comparable properties in other European countries. You can purchase a house in Turkey at a reasonable price due to fluctuating exchange rates.
If you want to buy an off-plan or newly constructed property, there are structured payment plans ranging from 6 to 60 months. You can own your property for as long as you want without paying any interest.
Various Properties to Choose From
Turkey's real estate market has a wide range of properties for sale to suit any budget. Foreign investors have a wide range of options to choose from. Luxury apartments and villas, off-plan, new construction, resale, and renovated are all available.
From beachside locales to urban living to rural hideaways, you'll discover what you're looking for. Check out our selection of Bursa real estate for sale.
Excellent Value Per Square Meter
Property prices and square meter values in Turkey are lower than in most European countries. When you travel out from Turkey's busiest metropolis, rates drop even further. This indicates a large market for profitable long-term investment. Now is an excellent time to invest with the present exchange rate of the Turkish Lira against international currencies.
Smooth Buying Process
The Turkish government has simplified the purchasing procedure in recent years. It can now be done in as little as a week from selecting a property to signing the title deed.
However, if you are unfamiliar with the purchasing process, we recommend working with a competent and reputable organization. Bursa Homes guides you throughout the whole process with our before and after-sale services.
Low Living Costs
The cost of living in Turkey is a convincing factor in deciding whether or not to reside there. Most foreign buyers prefer to live in Turkey because of the low cost of living and fair pricing on bills, taxes, and utilities.
Retirees also benefit from the favorable exchange rate between their currency and the Turkish lira. That's why they consider retiring in Turkey to save more than the average cost of living.
Food, Culture, and Hospitality
Turkey is home to a diverse range of cultures, traditional cuisine, natural wonders, and archaeological sites. Foreigners have cited these as primary reasons to buy property in Turkey as well as the laid-back lifestyle and the reasonable cost of living.
Cultural events like museums, concerts, and exhibits are available in most large cities. Coastal cities can include cultural activities, historical sites, as well as sporting and cultural events.
Health Tourism
Foreigners can easily afford both public and private healthcare. Turkey is quickly establishing a strong reputation in the fields of dental surgery, plastic surgery, and ophthalmology.
Foreigners are drawn to Turkey because of the country's highly educated, competent, and experienced surgeons. Turkey's private hospitals are preferred because of their low prices and good service quality when compared to other countries.
Profitable Investment
Turkey is known as a global investment hub, offering a diverse range of investment options. Property and rental property prices are rising year after year, making real estate investment in Turkey highly profitable.
Experts frequently advise that real estate is the finest long-term investment. But the benefits of buying property in Turkey are over those in other countries where property values have already peaked.
Turkish Citizenship by Investment Program
The conditions of Turkish citizenship by investment have altered, according to new laws published in the Official Gazette on September 19, 2018.
You have the option of purchasing a ready-to-move property for 250.000 USD or obtaining Turkish citizenship through a certified property purchase promise of 250.000 USD. For additional information, visit our Turkish citizenship page.
As mentioned above, there are many advantages to buying a property in Turkey. Contact us today to find one suitable for you!