Proptech: Property Technology
What is PropTech?
PropTech meaning can be simplified as the acronym for the combination of the words: "Property" and "Technology". The term refers to the digital transformation of the real estate market.
The first factors in the establishment of PropTech were websites, applications, and social media. But, the Covid 19 pandemic, of course, had a tremendous impact on it. People can now buy properties from the comfort of their own homes.
PropTech is reshaping the real estate industry at a quick pace. We are proud to call Tekce Overseas Gayrimenkul AŞ. a PropTech company. We are also one of the first PropTech companies to be a part of this digital transformation. As "innovation" is one of our five fundamental values.
Our Company's Digital Transformation and PropTech Practices

In 2004, Tekce Overseas Gayrimenkul AŞ (previously known as Antalya Homes ®) took the first step toward digital transformation by developing antalyahomes.com. It quickly became Turkey's most-viewed real estate website with its modern and user-friendly design.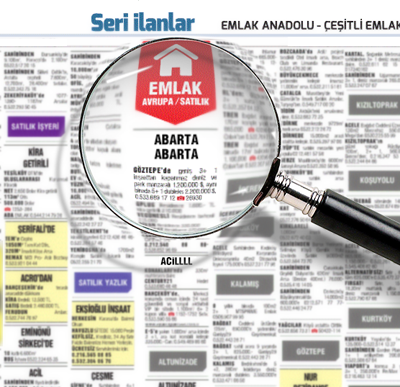 Back then to have a property in the company's portfolio, all you had to do was hang a show card on it. Real estate advertisements were often published in the regional annexes of newspapers. The advertising was published in alphabetical order on these announcement pages.
Because of this, "ABARTA ABARTA" (which means "by exaggerating" in Turkish and comes alphabetically in first order) was the top of the advertisement. To be at the top of the REAL ESTATE SELLERS page was regarded as an optimization.
In 2006, Google Ads (previously known as Adwords) began operations in Turkey. We started investing in digital marketing at that time and signed up for Google Ads. We were among the first to implement numerous digital marketing technologies.
In 2008, we were able to manage the purchasing procedure on internet portals without requiring the customer's physical presence. Our first sale was conducted fully over the phone and through video recordings.
In 2014, we shifted all our workflow to the fully implemented CRM platform. We can now follow up with our customers throughout the entire process to assure their complete satisfaction. We can also demonstrate open management and assess the effectiveness of our team's work.
In 2017, our mobile application was launched in the App Store and Google Play Store with user-friendly design and simple service in 9 languages.
In 2018, we added Bitcoin to our payment options. This made us the first bitcoin company in the cryptocurrency market. We set the record for the highest-valued Bitcoin property sale by selling 12 properties in a year in May 2020.
In 2020, Covid-19 has proclaimed a global pandemic at the end of the first quarter of the year. The global financial crisis aided in the improvisation of the real estate sector's digital transition.
We have incorporated our remote property purchase service. We have been providing this service since 2008 under the registered brand name TeleProperty. We continue to provide this service to this day to ensure complete customer satisfaction throughout the property buying process.
In 2021, We introduced our new TeleMortgage system, which relates to TeleProperty. Our customers can use the system to apply for a mortgage. There is no need to be physically present. Bursa Homes manages the entire process on your behalf.
Today, we introduce Bursa Homes that was created based on our key values. We established the bursahomes.com website to increase our services through proptech property management.
We're delighted that our efforts have been recognized by both our customers and industry experts:
"Well done agent. Using entirely digital tools to prove you can transact this way. Lastly, I was interested purely because I was working with Antalya Homes about 10 years ago in a past life, promoting developments around the world. They were always forward-thinking so it's good to see them continuing to push boundaries."
-James Dearsley.