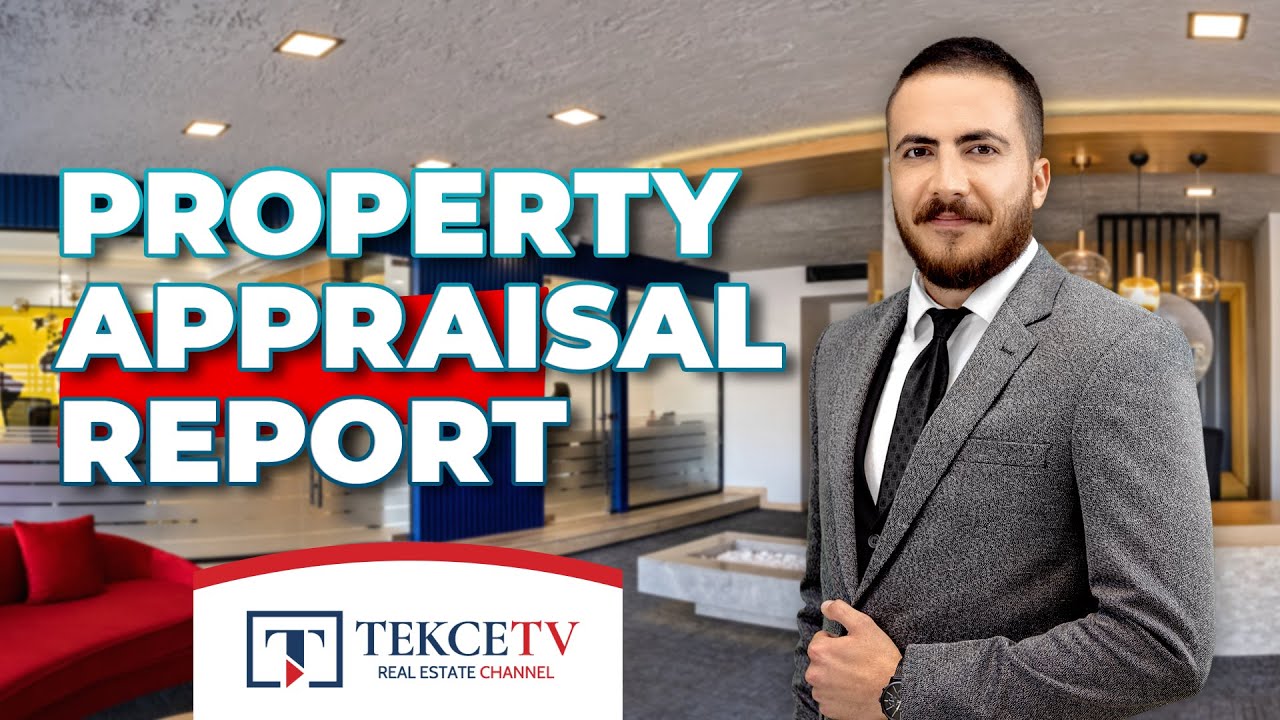 Appraisal reports have been introduced by the Turkish government as an obligation for foreign property sales. The regulation's biggest purpose was to ensure that foreign investors buy real estate in Turkey at the right price. Another purpose was to consider effective prices while calculating property taxes.
The report is written by two appraisers who are confirmed and validated by the SPK. One of them double-checks the building plans, municipality register information, and the Tapu (title deed) office.
They go to the property to make sure you buy the one that you have seen during a viewing tour. The controller double-checks the accuracy of the house price comparisons and registry. Both are sworn valuation experts who have testified under oath.
The government wants the market value of the property rather than depending on the declared value. Previously, a seller would record a significantly smaller sales amount to avoid paying more conveyance tax. As a result, a valuation report is used as a property indicator for tax purposes.
Real estate valuation is an advantageous service for homeowners, buyers, and investors. The report tells you the value of the property. It also explains the property's features.
For example, commercial real estate valuation helps an investor understand the potential of a property. On the other hand, estate valuation of personal property can be helpful before reselling your property.

Methodology for Valuation of Real Estate
If you are thinking about buying a property in Turkey, you must be sure of the value of the property. There are two types of real estate valuation methods in Turkey. Real Estate Valuation and Project Valuation with a Feasibility Report are the two forms of appraisal reports.
An appraisal report includes the following information:
Information about the title deed
Real photos
Comparable real estate prices
Estimation of the property's value
Examining the debt situation and the technical state of the property.
Depending on your need and property features, a property assessment report may include additional criteria and information. Experts prepare appraisal reports by using one of the three methodologies listed below, depending on the real estate type:
Method of Comparing Precedents: The property is compared with various other comparable properties.
The Profit Method: It is based on a property's net income flow.
Rebuilding Cost Method: Rebuilding cost of the same property under current economic conditions is the cost method.

Real Estate Valuation Reports in Turkey
Bursa Homes works with independent valuation experts licensed by the Sermaye Piyasası Kurulu. Sermaye Piyasas Kurulu is Capital Market Board in English. It is Turkey's highest financial and banking regulatory authority. In Turkey, we call them SPK-approved experts. These experts are qualified to make real estate and project valuations in Turkey.
We can provide you with reliable appraisal reports anywhere in Turkey. The following types of reports are allowed and licensed by appraisers:
Valuation of a house/villa or an apartment
Valuation of commercial buildings, offices, stores, shopping malls, and shops
Agricultural land, plots, and parcels, as well as land value
Hotel assessment
Value of Urban Renewal (Kentsel Dönüşüm Değerleme)
Valuation of a mine, a gas station, etc.
A ship, Marine, Yacht valuation, Airplane, Plane valuation,
Valuation of trademarks
Valuation of companies
Feasibility Report Project Valuation in Turkey
Property valuation services offer more than the ideal price of a property. You have a project idea and want to know how to develop it in Turkey as effectively as possible. In Turkey, project appraisal is done by real estate professionals who also provide a feasibility assessment.
A feasibility report contains:
Financial inspection
Project expenditure cash flow
Project profit flow
Due diligence in legal matters
Legal permission and allowances
Ownership rights
Construction permits
A project valuation will tell you if your investment is viable. A feasibility report may be required for the following investment ventures:
Buying a land
Buying a hotel
Buying commercial real estate and shopping mall investments
Residential investments and housing construction investments
Agricultural investments with crop & harvest analysis
Industrial investments
For instance, you may be interested in developing a hotel project or purchasing an existing hotel in Turkey. You will get the following information when you acquire this project evaluation report:
Appraisal of land value, title deed information, and map and location information
Examining the debt situation, as well as the technical state of the municipality and the General Directorate of Land Registry and Cadastre
The cost of project development
The cost of construction and the cost of operation
The financial report, which includes the flow of revenue and expenditures
Proposals for the most cost-efficient investment and alternative initiatives

Appraisal Report Delivery Time and Expertise Areas
When you buy a home with Bursa Homes, we assist you in getting this report. It is a part of our before and after-sales services. It takes only 2 days. All our property offers on our website already include evaluation studies, as we provide you with the Best Price Guarantee.
We offer our clients real estate valuation advisory. Although many people are looking for free real estate valuation, it is possible only when renewing a report. We assist our clients in renewing their reports when their validity expires. We also provide real estate portfolio valuation to companies that own multiple properties.
In Turkey's urban centers, a residential real estate valuation takes three days. Some cities may require an extra three days (6 days in total). Depending on the city, a hotel appraisal study takes about 15 days.
You can get information about the report delivery time for other reports, such as project valuation and feasibility, land price assessment, business valuation, brand mark assessment. These reports can take from two weeks to a month to complete.
Please contact us directly to get a price and time estimate for the real estate valuation report and the project feasibility report. If you want to learn how real estate valuation is done, our agents will guide you through the process.
FAQ
Q: What is a property valuation?
A: Property valuation is the evaluation of a property in terms of features, legal documents, and market value. You can contact us directly for real estate valuation advisory services.
Q: Is it necessary for me to get a valuation report?
A: Foreigners who buy property in Turkey must get a valuation report. It is one of the required documents for title deed conveyance in Turkey for foreign buyers.
Q: How long does it take to receive an appraisal report?
A: Appraisal reports are about 20-35 pages. A report consists of detailed information, such as real photos of the property, title deed registry information, building plans, etc. In addition, experts visit the property to check it in person and take photos. It takes two days to prepare a report.
Q: Where can I find a verified SPK expert?
A: After you choose your property with Bursa Homes, we'll assign you to an expert who will provide you with fast and reliable assistance.
Q: What is the cost of a report?
A: The price of an SPK verified valuation report varies based on the city and the real estate's qualities. For further details, please see our Purchase Expenses page.
Q: What is the cost of your service fee?
A: None. Bursa Homes offers this service to its consumers at no cost.
Q: How long is the validity of a valuation report?
A: The Tapu office requires it to be no more than three months old, according to real estate law. If the report validation period expires, we assist our clients in renewing it for free after three months.
Q: What does SPK stand for?
A: SPK is Sermaye Piyasası Kurulu in Turkish. It means Capital Market Board. It is the highest financial, stock exchange, and banking regulatory authority in Turkey.
Q: What happens if the property's value differs from what I paid for it?
A: The reports' accuracy might vary by up to 20%. But, in citizenship transactions, the price written in the title deed is calculated. So, you can contact the appraiser to evaluate the price without any variance if you apply for citizenship by investment.